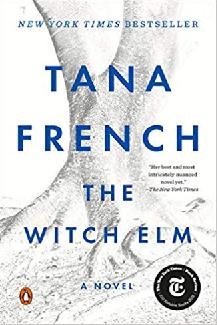 Literary Fiction
The Witch Elm: A Novel
Category:Literary Fiction
Author:Tana French
Publisher: Penguin Books
Publication Date: July 30, 2019
Number of Pages: 528
ISBN-10: 0735224641
ISBN-13: 978-0735224643
ASIN: B07C1XRQVJ
The Witch Elm: A Novel by Tana French has been named the Best Book of the Fall by Vogue, Entertainment Weekly, Elle, and Parade, a crime novel that is gripping, ingeniously plotted, and engaging readers to its very minutest detail.
Toby is an easy-going kind of guy who would readily give into the pleasures of the moment than worry about the future until he meets burglars who beat him to a pulp and leave him for dead after a night party with friends. He hopes that going to his family's ancestral home — the Ivy House, where Toby and his relatives spent most of their summer vacations —will give him space to heal while taking care of his uncle Hugo, a dying man. But things take a dramatic and life-altering turn when a skull is found in the trunk of an elm tree in the garden. With detectives nosing around, Toby has to figure out who he really is. Could it be he has a sinister past that is about to catch up with him?
While the reader needs to read quite a bit before the first dramatic incident happens, it does grip the reader from the opening pages, thanks to the author's excellent prose and expert storytelling skills. It is the perfect blend of mystery, crime, and investigation, a tale with intricate plot layers. The characters come alive on the pages and their development is skillfully handled. It's just exquisitely good and elegant.