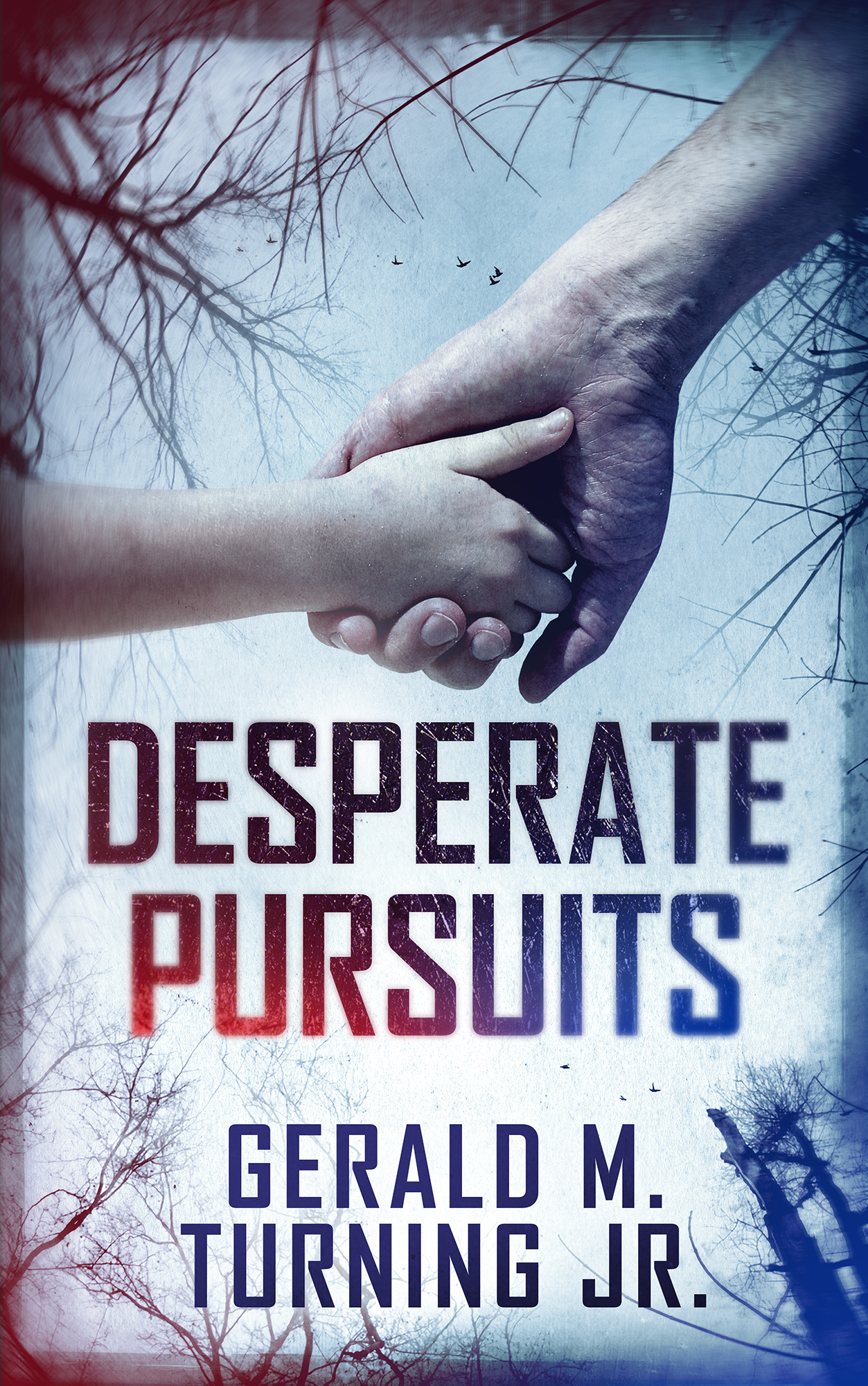 Fiction - Family Saga
Desperate Pursuits
Category:Fiction - Family Saga
Author:Gerald M. Turning Jr.
Publisher: Blue Bridge, LLC
Publication Date: December 14, 2020
Number of Pages: 378
ISBN-10: 057882213X
ISBN-13: 9780578822136
ASIN: 057882213X
Greg Jackson is a decorated cop, the honor and pride of the K9 division. He is exceptional at catching the bad guys and is praised by all other policemen. He believes that he has made all the right decisions and has a perfect life. However, all his medals and badges do him no good when his son gets diagnosed with autism and his entire life begins to unravel. He has to reassess everything he knows about fatherhood and has to learn new ways to form a relationship with his boy. This turns out to be extremely stressful for him and so to cope with the stress, Jackson turns to the bottle and feels delighted when he discovers that drinking his way to unconsciousness gives him the opportunity to connect and bond with his son in his dreams. But in an unforeseen turn of events, the booze leads Jackson to make a fatal mistake, the consequences of which threaten to upend his entire life.
Desperate Pursuits is Gerald M. Turning Jr.'s take on the age-old 'good cop turned bad' theme and it is a marvelous one at that. The character development continues throughout the entire novel, leaving readers feeling as though they are a part of the story and are seeing a celebrated cop turn into a national disgrace in real-time. The descriptions are terrific and the author has the ability to explore human emotion with forensic clarity, allowing a strong bond to build between the characters and the readers. The pathos is skillfully written and it rubs off on readers in a compelling manner. Readers keep turning the pages as they want to find out if the policeman will be able to survive the political firestorm he is trapped in and what will become of the relationship between the father and his son. If you fancy flawed heroes and gut-wrenching turns, this is the book for you. Greg is a genuinely flawed and believable character who arrests the attention of readers. It is a fascinating story that had me on edge.