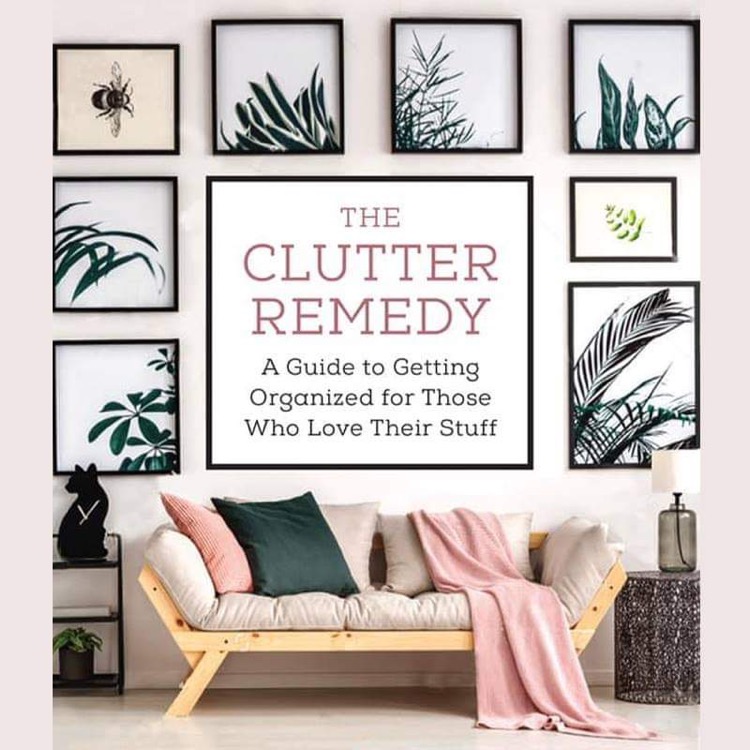 Self- Help
The Clutter Remedy: A Guide To Getting Organized For Those Who Love Their Stuff
Category:Self- Help
Author:Marla Stone
Publisher: New World Library
Publication Date: December 3, 2019
Number of Pages: 163
ISBN-13: 978-1-60868-629-2
ASIN: B08128W6PF
In The Clutter Remedy: A Guide to Getting Organized for Those Who Love Their Stuff, Marla Stone teaches readers the real art of decluttering and creating not just ample but meaningful and clean spaces in their lives. I have always understood decluttering as putting away what we do not want in order to leave space for what is most important, but this author shows that it is an attitude of mind, and she helps readers understand what matters most to them and why. In this book, readers will learn to organize their rooms, kitchens, and workspaces efficiently, allowing their values to translate into reality, while finding a place in their home for what matters most to them.
The author walks readers through a step-by-step process that is easy to follow and underlines the importance of having an ideal image of what they want their lives to be like, and she does an impeccable job of showing readers how this process can create a balanced life, wonderful health, more time, and stability in the lives of her readers.
As a former therapist turned organizer, Marla Stone knows the benefits of being organized — effective time management, less stress, healthier atmosphere, robust health, and a lot more — and she communicates these benefits with clarity, filling the writing with insightful passages that will have readers thinking about life and how they embrace it while providing effective tools to organize every aspect of their lives. The Clutter Remedy is written in beautiful prose and the author speaks in a voice that is compelling and delivers a message that is resonant and irresistible. In an age of distraction like ours, this book undoubtedly gives readers the tools they need to stay focused. You will not only learn to organize physical spaces, but also the spiritual spaces in which growth takes place in our lives.