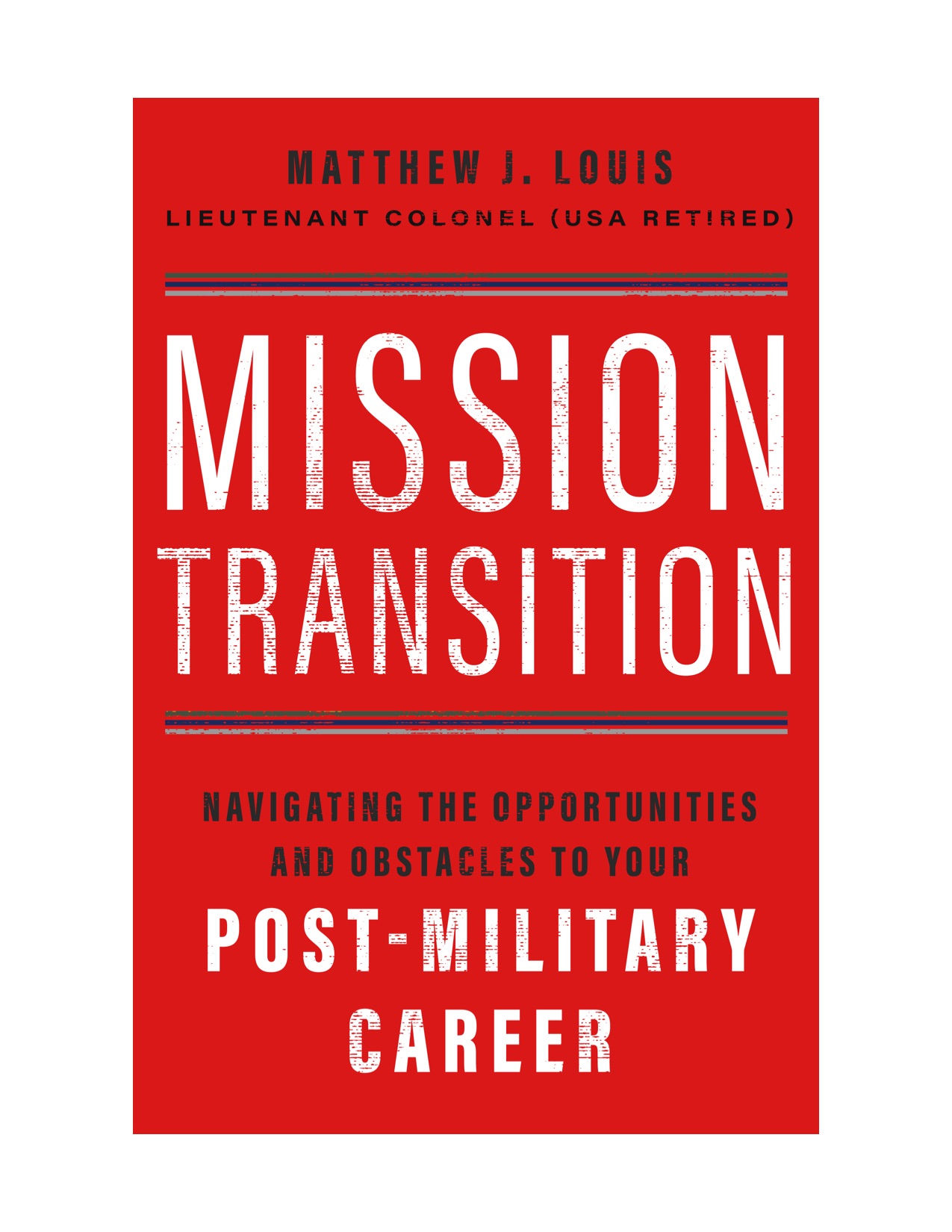 Personal Transformation Self-Help
Mission Transition: Navigating the Opportunities and Obstacles to Your Post-Military Career
Category:Personal Transformation Self-Help
Author:Matthew J. Louis
Publisher: HarperCollins Leadership
Publication Date: September 24, 2019
Number of Pages: 304
ISBN-10: 1400214750
ISBN-13: 978-1400214754
ASIN: 1400214750
Mission Transition: Navigating the Opportunities and Obstacles to Your Post-Military Career by Matthew J. Louis is the ultimate guide for veterans returning home after several years of active duty in the military. Since almost a quarter of a million veterans return home each year, the author felt it necessary to share the secrets of a successful transition for veterans unprepared to join the civilian world again. According to Louis, it's the military's mission-first approach that keeps the soldiers from seeking job opportunities and making adjustments prior to their return. Thus they enter the civilian societies completely unprepared and feel like they're out of place and lost.
There are few guidebooks for veterans, and even those that do exist do not contain all the how-tos with relevant resources to help veterans. Louis has shared insights provided by other veterans who have had similar struggles in finding a job and adjusting to the real world after several years of active duty. The book walks readers through rediscovering their purpose, instructs them about making an outstanding resume, preparing for job interviews, and adjusting to new cultures and environments. Each chapter concludes with relevant outside resources that the veterans can use as reference when preparing for civilian professional life.
The language, key concepts, and veterans' advice are drawn in a language that all veterans can relate to and understand. Mission Transition is the ultimate guidebook that all veterans deserve and should read before —or even after —entering the civilian world after retiring from their military service. The roadmap provides a clear understanding of how retired veterans can cope with the transition and prepare themselves for what's to come. This book is perfect for all veterans, their family members, and even industry leaders, filled with insights and meaningful guidance on the steps to take during a period of uncertainty and numerous challenges in a soldier's life. It is one of the most relevant, concise, and to-the-point book anyone returning from military service should read.