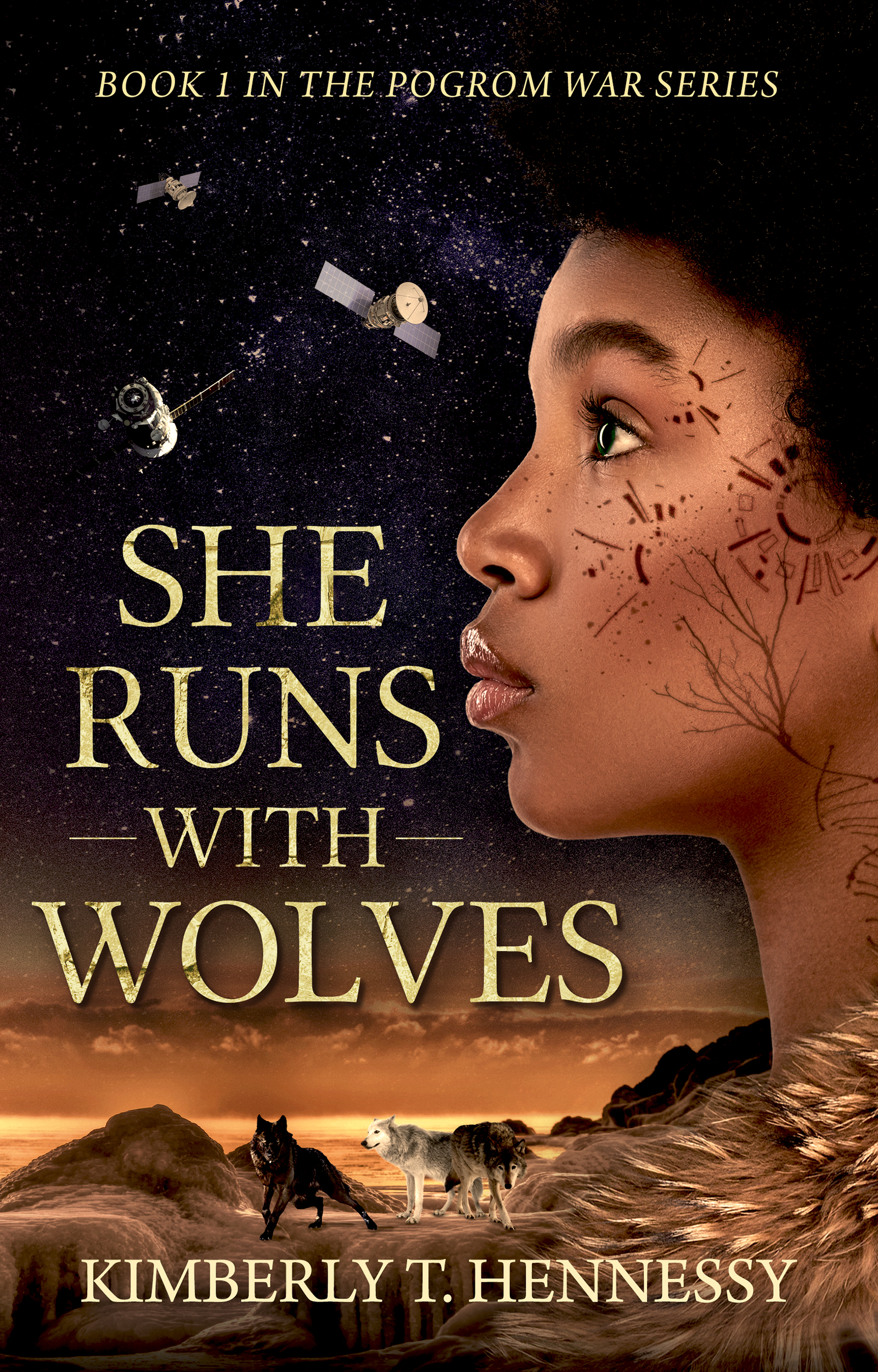 Fiction - Dystopia
She Runs With Wolves
Category:Fiction - Dystopia
Author:Kimberly T. Hennessy
Publisher: amazon
Publication Date: October 1, 2020
Number of Pages: 352
ISBN-10: 1777025109
ASIN: B08CHP2ZHN
Eira is a fiery spirit determined to escape the clutches and tyrannical rule of King Lorcan. With a deep desire to fulfill an old prophecy about a child she will come to carry, she sets out on a path that is treacherous and unforgiving. Set in a dystopian, post-apocalyptic world, Eira finds an ally in Ylva, the "She Wolf" – a parasitic artificial intelligence program yearning for a human host after being trapped in a box for years. Together, the two battle for dominion in the frozen wastelands of Planet Earth.
She Runs with Wolves by Kimberly T. Hennessy is a unique combination of science fiction and fantasy, marking a notable debut for the author. It is a captivating tale with many twists and turns that allow readers to embrace as well as enjoy the strong plot points and the fascinating setting. This unconventional take on tribal futurism is enticing and exciting. The work has a slight gap as it fails to give proper attention to some of the characters depicted throughout the story. But what makes the book a great read is the originality in conflict and the fully drawn setting.
She Runs with Wolves feels like the best parts of 'The 100' and 'Divergent' are intricately stitched together to create a plot that takes the reader on a new and thrilling adventure. It is unpredictable and gripping in the way it portrays the battles happening both on the outside as well as internally. Hennessy has done a beautiful job in presenting Eira's inner world and its turmoil in a way that leaves readers with much to mull over. The struggles undertaken by the protagonist to earn a life of freedom is resounding and emotional. It is superbly crafted and deeply moving, featuring characters that readers will care about and a dazzling storytelling that is equally enthralling.