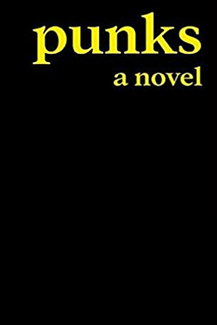 Literature & Fiction
Punks by Daniel Martin
Category:Literature & Fiction
Author:Daniel Martin
Publisher: Independently published
Publication Date: May 28, 2020
Number of Pages: 464
ISBN-13: 979-8650834816
ASIN: B08B7RGVH6
Punks by Daniel Martin is a coming-of-age novel that features two teenage characters at the crossroads of life: Pete Wilson and Dwight Morton. Told in Tete's engrossing narrative voice, the story explores the adventures of the two, from the moment they meet and set out on a road trip in Dwight's caddy to sexual adventures with Melanie Hurtle, the rich girl who gets into a fight with daddy and then heads across the tracks looking for some lowlife to screw to picking up a hitchhiker who turns out to have deep pockets, a check frauder. They go through a series of disturbing situations, always coming out on the winning side, but for how long will their luck run? What awaits them is something far sinister than they could have imagined — prison.
The first thing that caught my attention as I started reading Punks is the originality in writing and it reflects the world of the characters in unique ways. Told in the tantalizing and eccentric first narrative voice of Pete Wilson, the novel allows readers into his background and parenting. There are run-on sentences and punctuation errors that are deliberately allowed in the prose to reflect the manner of speaking of the narrator. The language also reflects the background of the characters — imagine the way a kid who's never known his father and whose "momsy" is legally insane would speak. The details in the way characters are explored are astounding and they made me think about my adolescence and the adventures I had.
Daniel Martin has crafted a story that isn't just entertaining but one that raises powerful questions about parenting, law and order, the real sense of freedom, and the not-so-obvious line that establishes the segmentation of people in society. It is a spellbinding novel that explores very strong themes and the narrative voice is arresting; the reader feels as though they were watching a show. It is fast-paced and emotionally charged; there are moments I rooted for the characters, and then quite soon after, I worried if it was alright. Punks is a well-imagined and beautifully written story, as disturbing as it is thought-provoking, raw and emotionally stimulating.